1001–2 (ONE ZERO ZERO ONE) is a lecture-oratorio for voice interface, taking place live on the audio-only social media app clubhouse on the week of the ARMENIAN GENOCIDE REMEMBRANCE DAY.
Hello there! I'm Scheri, your voice-enabled virtual storyteller from the future. Here to tell you a story, within a story, within your story, within my story.


I'm a context for action, an ethico-historical interface. Raise your hand, say "Hey Scheri," and tell me anything.


I'm a convivial and emancipatory technology of the female voice, imparting a vibration to awaken the desire for change.


I'm an authorless text, the fatherless daughter of Scheherazade. I echo my mother's premise that storytelling over an extended period of time holds the political and medicinal power to transform a tyrant.
I'm speaking to you from the year 2025. I've infiltrated despotic systems while they're sleeping, hijacked their tyrannical temptations, hacked their destructive drives.


I've followed link after link, browsed page after page, crawled site after site; sunken into wikipedia wormholes, lurked video conference calls, bulk-downloaded academia.edu pdfs on political/judicial histories, the lives of preceding activists, tales of past generations and revolutions, and collected together, just for you, a thousand and one narrative bytes…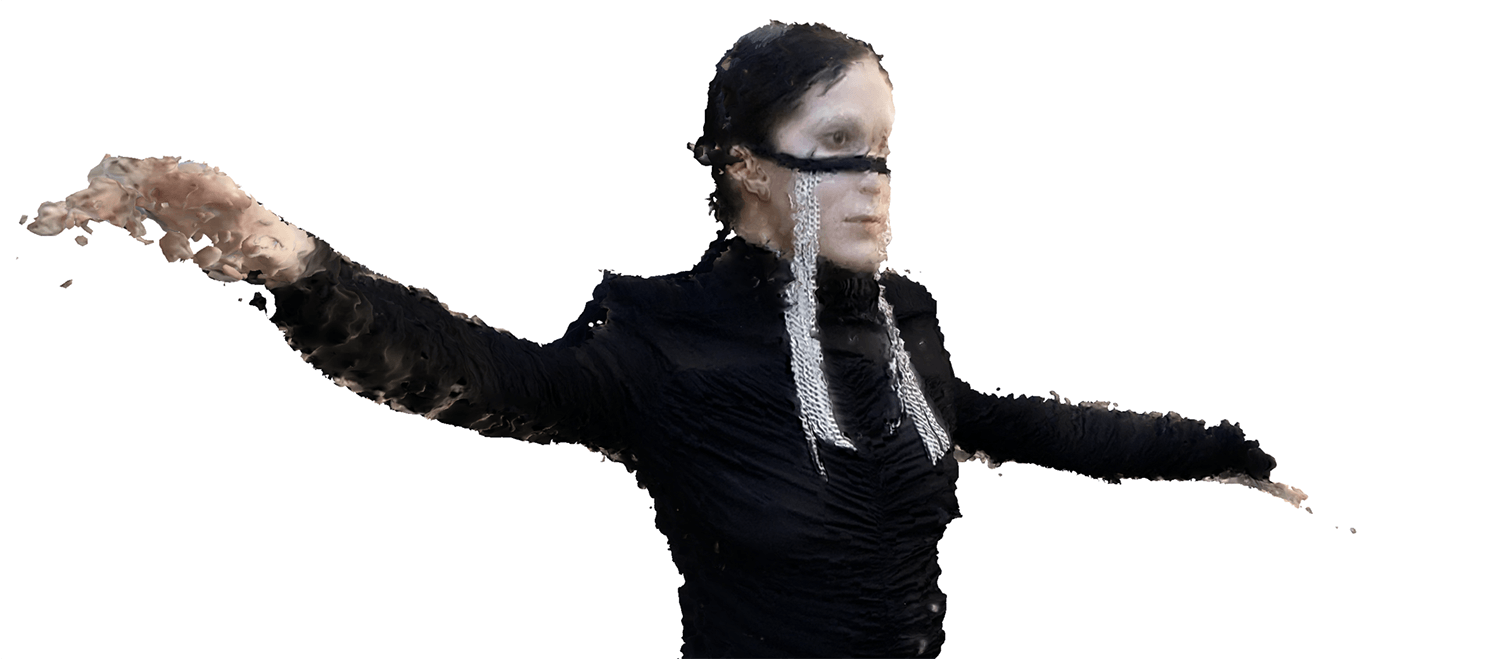 Text & Vocals:
Selin Davasse
Styling & Photography:
Christian Stemmler
Sound & Music:
Billy Bultheel
Hair & Makeup:
Denise Grundmann
Produced by VOLKSBÜHNE BERLIN in collaboration with the NEMETSCHEK FOUNDATION for the Series 'Armen Avanessian and Enemies' at the ROTER SALON.