DARK WATER, 2020 performed by LAURYN YOUDEN is an auto-theoretical text that examines the history of mourning, lamentation and death as central to the daily lives of European society during the rise of capitalist patriarchy and the plague; as well as the divination and ritualistic practices used by many to endure this period of time. Interwoven between passages are YOUDEN'S personal experiences with ritualistic lamentation and intergenerational trauma expressed through poetry and healing found in CRIP MAGIC practices.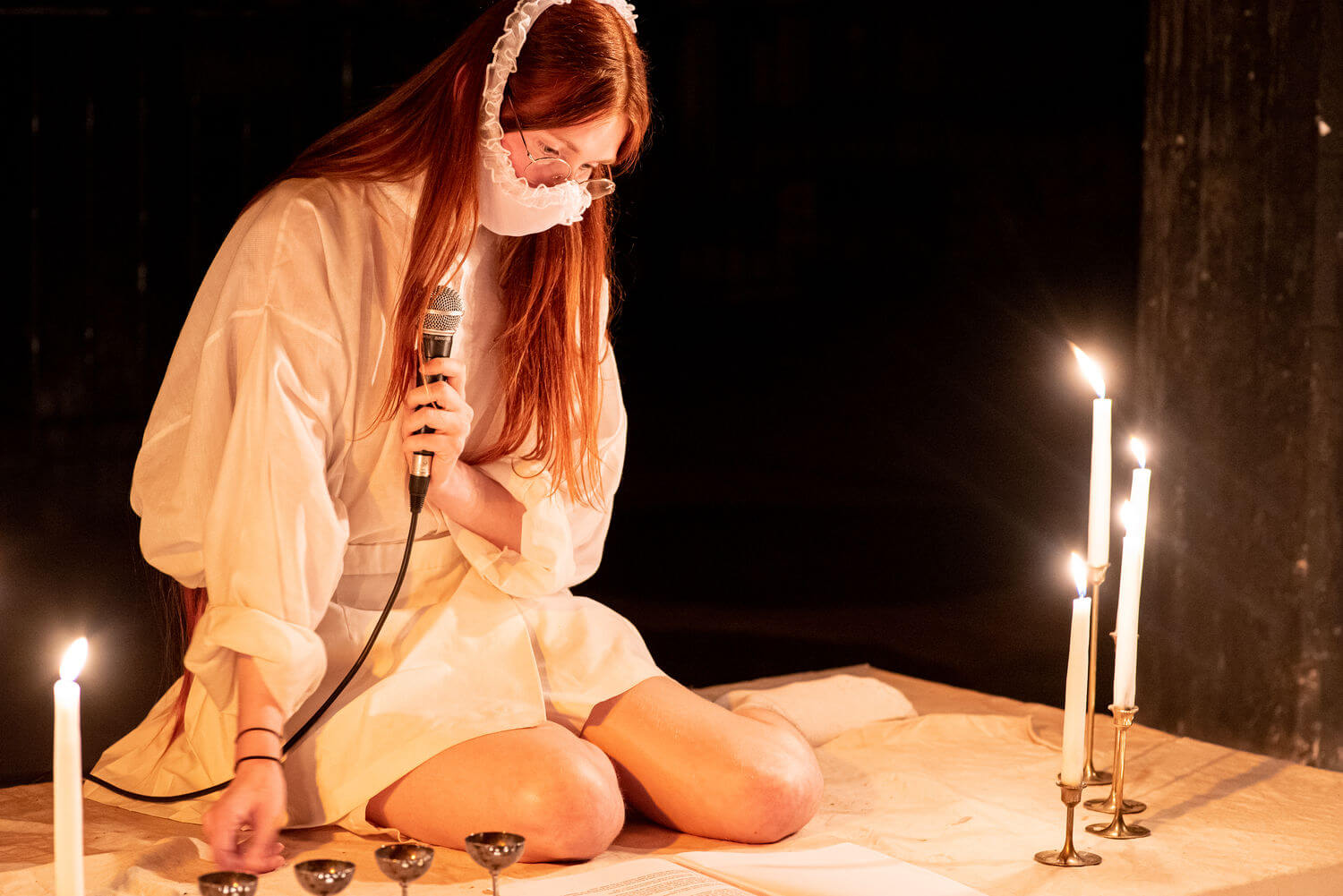 Performance and Text:
Lauryn Youden
Video & Editing:
Franziska König
Music:
Dylan Spencer-Davidson
Sound Engineer:
Leo Liccini
Costume:
Belle Santos
Production:
Michael Ladner
Video and Sound Technicians:
France Weigert & Jackson Ford
Lighting:
Nico Schweda
Produced by VOLKSBÜHNE BERLIN in collaboration with the NEMETSCHEK FOUNDATION for the Series 'Armen Avanessian and Enemies' at the ROTER SALON.