In full belief in the mystical benefits of togetherness, and in desperate need to heal the passageway into the six extinction – JASON DANINO HOLT and his team are opening an online candle shop. Sperm and blood, dead animals, sacred texts and haunting memories are all waxed together for this commercial semi-performative ceremony.

We are inviting you to the launch of the shop.

We believe in your power to be part of the healing process.

We trust your credit card, it shall transact.

We stare at the choreography of the flame since we're kids – we know what we're doing.

Our body is melting – it's quite a sight.

Our products tend to sell out minutes after we launch – you are properly warned.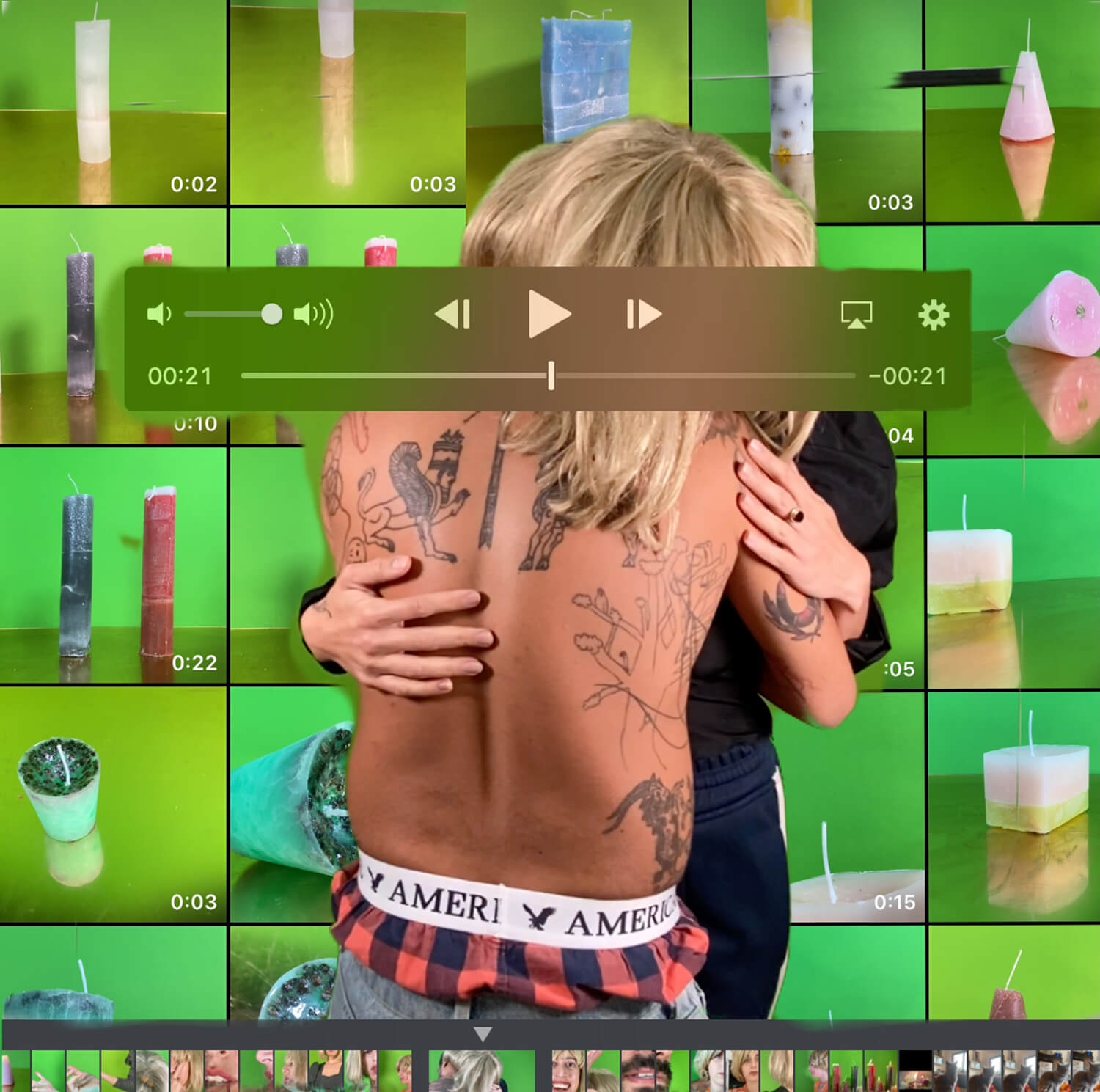 Creator:
Jason Danino Holt
Team:
Yasmin Caspin, Danielle Kaganov & Regev Amrani
Produced in cooperation with
Habait Theatre, Jaffa
Produced by VOLKSBÜHNE BERLIN in collaboration with the NEMETSCHEK FOUNDATION for the Series 'Armen Avanessian and Enemies' at the ROTER SALON.